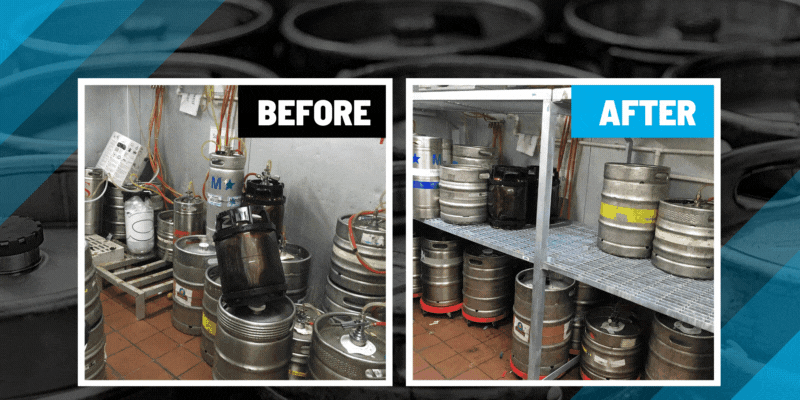 Over the past 27 years, we've worked on thousands of beer cooler projects ranging from large NFL stadiums to small mom-and-pop restaurants. As you can imagine, we've seen just about every beer cooler setup you can think of. That type of experience has allowed us to help all sorts of operators maximize their space while making sure their staff can safely maneuver around the cooler.
To help us get an understanding of the beer cooler challenges you face on a daily basis, please fill out the form that appears on the page. Once you've filled out the form, our expert staff will quickly be in touch with you to go over different solutions you can incorporate into your beer cooler that will increase space, maximize efficiency, and improve safety for your employees.
LET'S CHAT:
We know that every beer cooler presents its own set of challenges. We want to hear what obstacles you face regularly with your beer cooler and figure out solutions to help make your operation run smoothly and safely.